January was not only the start of the new year but also the start of a new series of Model Box themes! To kick off the year we started with Artificial Intelligence, a theme we've never really touched on in previous boxes.
As the theme name suggests, we themed the box around the unsung heroes of many Sci-fi stories, movies and games....The A.I!
We wanted to highlight some of the best robot miniatures the industry has to offer and celebrate one of the oldest scifi tropes in history.
The first thing in January's box are the awesome Mecha Color paints by Vellejo

Vallejo's Mecha Color range is suitable for brush and airbrushes alike and offers a new formula for acrylic colours with a satin finish.
It is extra resistant and impact proof which is great for the clumsy wargamer!
We also featured these Terminator Robots by Copplestone Castings

This pack of 5 metal miniatures is brought to you by Copplestone Castings and is part of their Future War, Non-human range. They make for a great addition to any rpg or miniature agnostic game as adversaries.
One of the fan favorites of the box was Walter War-Bot by Die Hard Miniatures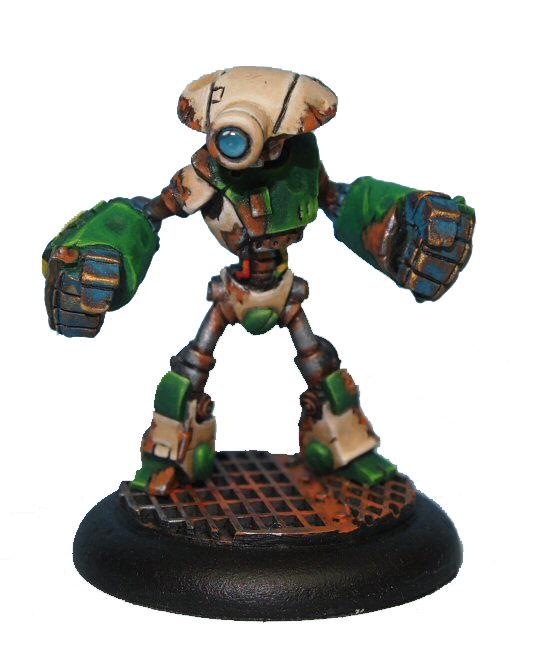 Walter Warbot is the first miniature to feature in Model Box from Diehard Miniatures. They offer a great range of metal Fantasy and Sci-Fi miniatures. As some of you may have noticed, Walter does share a resemblance to some clumpsy droids from a particular movie franchise that takes place in the Stars and features many Wars....this is their larger, angrier cousin!
TTCombat's Tabletop Scenics range of Sci-Fi Cargo graced the boxes to add some more depth to tabletops and dioramas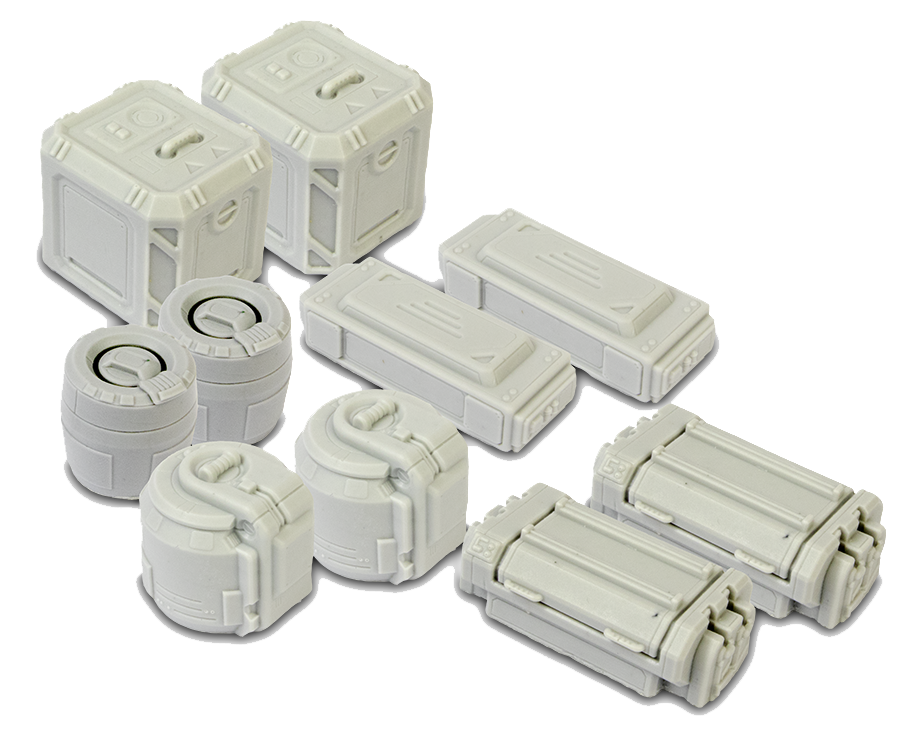 These resin pieces are highly detailed and work great for many different scifi games systems
The final piece in the A.I Box was January's Model Box exclusive miniature
Last month, Members recieved Aspect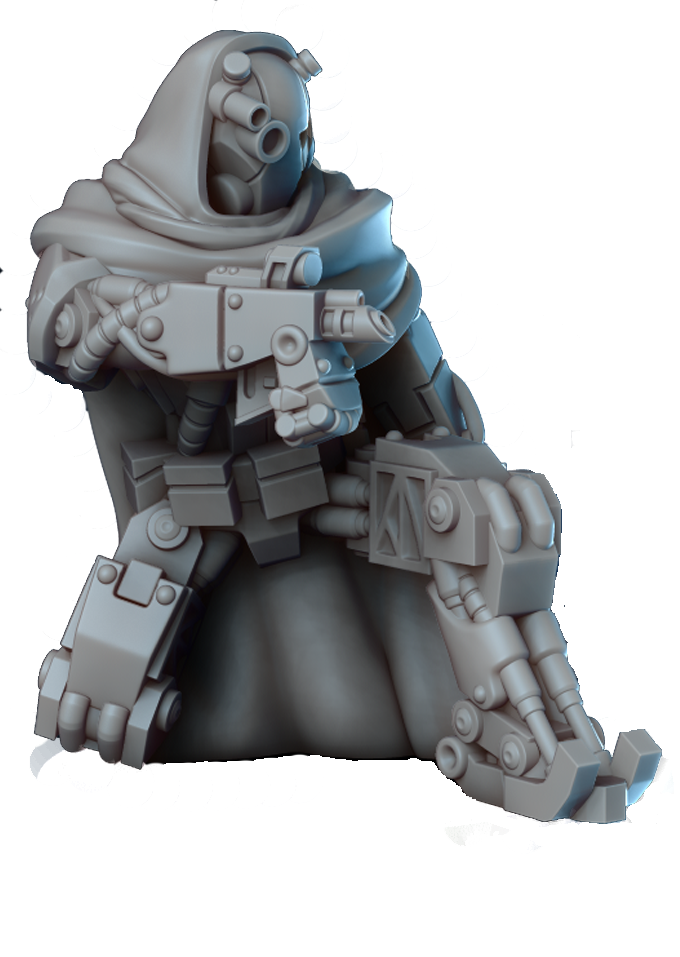 Aspect used to be programmed for war but after the A.I Prerogative Act, when it was decided that A.I had the same rights as Humans, Aspect abandoned his programming to find new meaning, but, when push comes to shove, Aspect will fight back.
That's everything that features in January's Model Box, check back in a month to see what featured in February's Halfling Box!
Don't forget, you can sign up to Model Box and start your membership at yourmodelbox.com!